on
March 15, 2016
at
12:47 am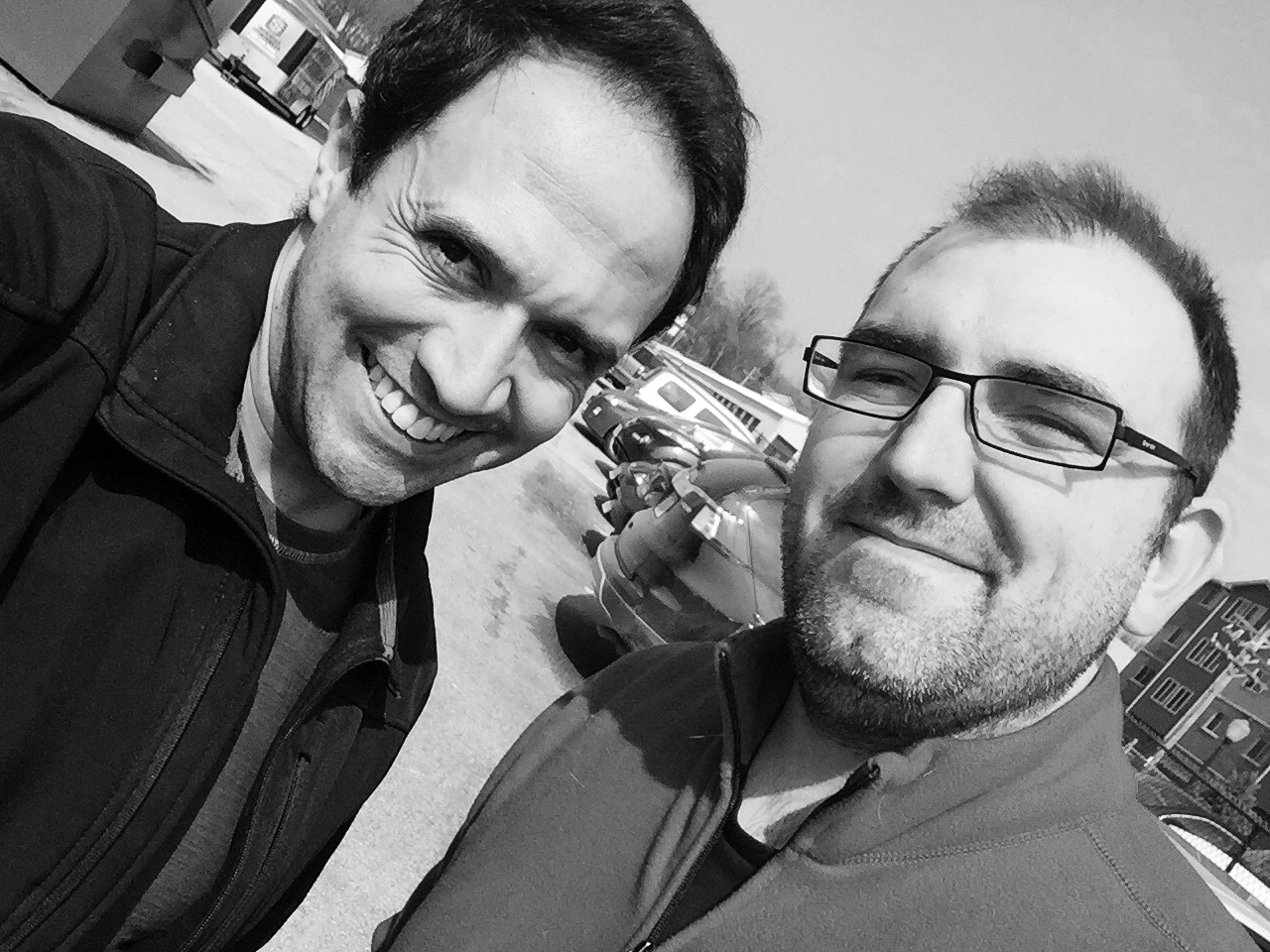 In my line there are few opportunities to hang out with a professional peer. Unless we are out at conventions, or social events, we tend to stay in our caves and draw by the swinging arm lamp above our desks.
I always check out GoComic's newest additions, and this was no different this past December when they announced their newest comic, Wyatt, by Eric Gapstur (www.gocomics.com/wyatt). I had never heard of him, but I was really drawn to his style. The line work was really great, but something else, I noticed that he was able to capture movement really well.
Wyatt is the story of an 8 year old boy who discovers that he has super powers, how he keeps it a secret and how his family is having to adjust their way of living.

Soon after it's launch I noticed a tweet of GoComics tagging Eric. I looked him up, and noticed that we lived within sixty miles of each other and wished him congrats from one Iowan to another. We started chatting and found out that we had both gone to SCAD. I was an illustration major there and he was in the Rising Star program while he was in high school. So we had a lot in common.
My friend, and fellow cartoonist, Jim Allen (www.eddycomics.com) was excited to hear of another cartoonist to live in the region.
While Jim wasn't able to come along, Eric and I got together to talk shop yesterday. And it was a blast. We talked about the origins of our comics, our process (him traditional, me digital), the love of classic and current cartoonists that we both appreciate and admire, and how our work has grown throughout the years.
When Eric had found out that my work was done digitally he said (via twitter), "How are we going to trade originals then?" Which made me laugh. Out of all the positives to come from working digitally, this was always a hiccup. Trading or selling originals is never really an option when you work in a digital format.
I gave him a copy of my Mister & Me book Dream (fou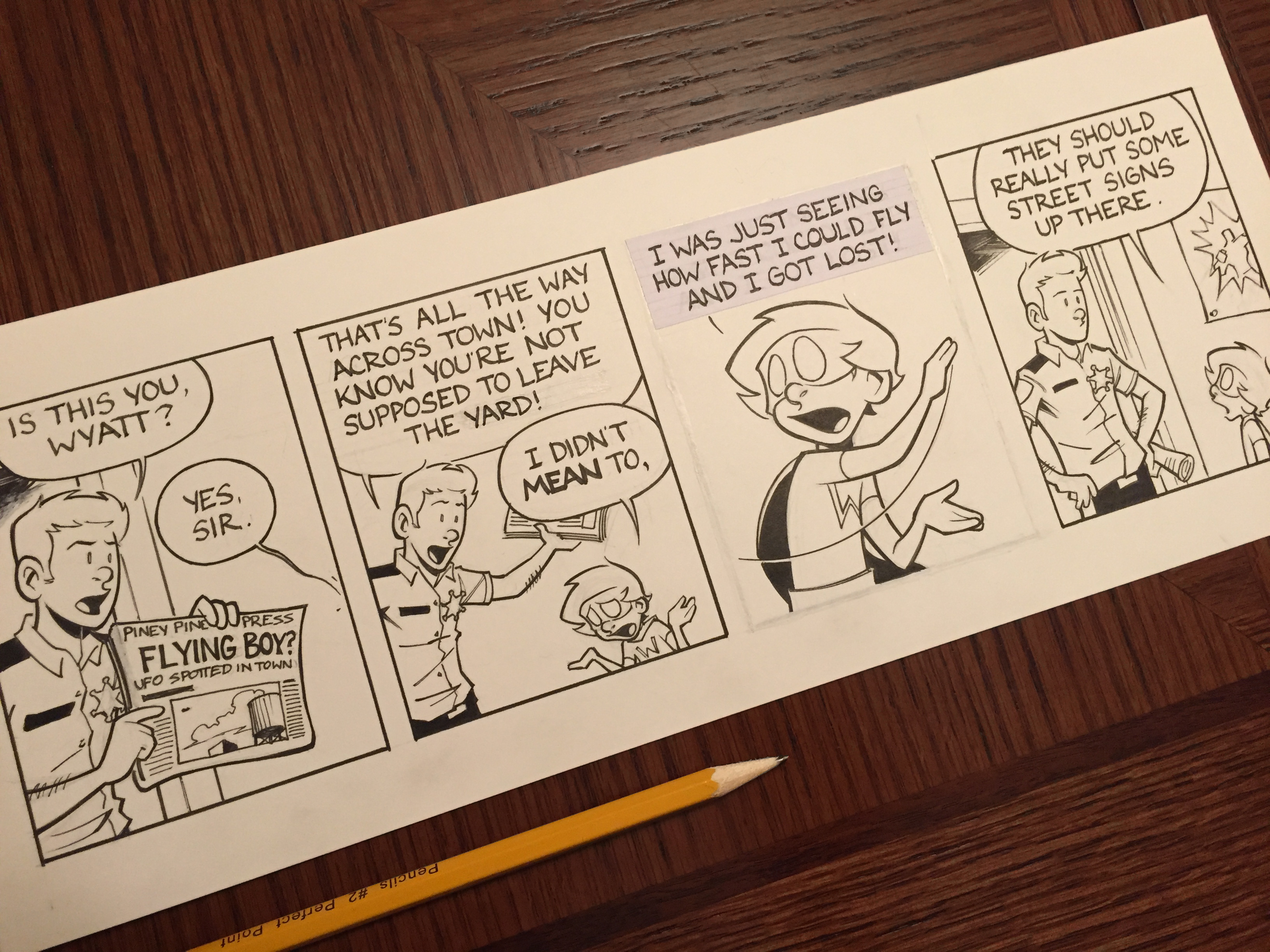 nd on this website) and signed and drew a picture of Newell in it, along with a print of one of the first Mister & Me's that he saw. I totally wasn't expecting it, but he gave me one of the originals of his comic Wyatt. And I got to tell you, reading a comic in the paper, or online, is one thing. But seeing the original. Seeing the original line work, and changes that the artist's make along the way always is a joy to see.
I know that there are a lot of comic artists who will often trade or collect original pieces. And I maybe late in the game, but I have officially have my first original piece from another cartoonist.
So cool.
Subscribe to Eric Gapstur's Wyatt for free on GoComics. www.gocomics.com/wyatt