Charles Paris
on
March 16, 2016
at
12:17 pm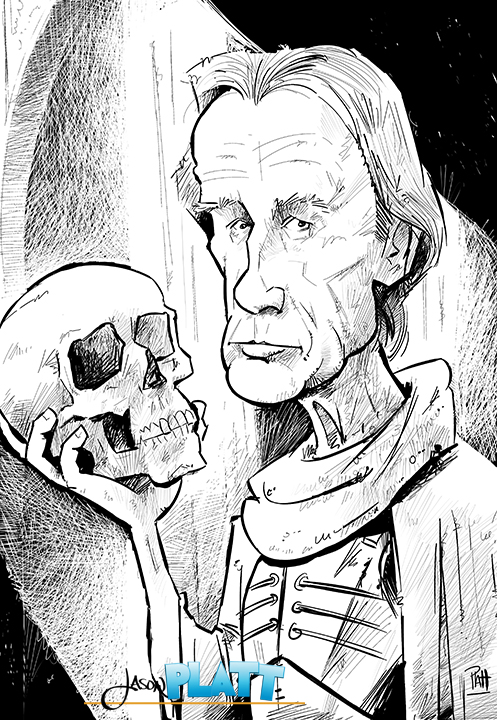 So who is Charles Paris anyway?
I became a fan of Bill Nighy's performance of the "actor come amateur sleuth" almost immediately after hearing only the first three minutes of the BBC radio play, Sicken and So Die in a broadcast in 2007. And from there on I was hooked. The series is adapted by Jeremy Front, from the novels of Simon Brett.
Anyone who knows me knows that I've always been a big fan of radio drama. Ever since I was a kid I really enjoyed listening to story records and imagining what was happening within the scene. And, at times, it would always creep me out when the first side of the record would end, and the record would have that end of the side record silence. <shutter>
I also am a big fan of BBC's adaptations of Agatha Christie's novels. Both John Moffat's performance as Hercule Poirot, and June Whitfield as Miss Marple are fantastic.
But as much as I love the Agatha Christie's there is something about the modern Charles Paris that I find hilariously close to home. Charles, an aging actor who is living with his estranged wife, Francis, can't seem to let well enough alone. This is a mystery after all, and eventually, within the first episode, something will happen that will not only pique Charles's interest, but ours as well. But like any other mystery that is out there, the really great ones are the ones that are character driven. And Charles Paris is always top-notch with Sally Avens's direction.
These are fantastic for anyone, but especially so if you are in the realm of acting in any way. Because, since Charles is knee deep in it himself, you get a lot of inside humor that goes along with it. With my 20 plus years on stage, there are more than one moment that will come across and I'll think, "been there". What a great feeling.
It had been a few years since the last Charles Paris installment, and I was wondering if there would ever be a new on produced. And–much to my surprise–Sally Avens shot me a tweet, in December 2015, letting me know that they were heading into production of a new adventure. I just about jumped out of my chair. Anxiously I waited for the new episode and–lo and behold it appeared last week.
Yes, I was excited about seeing Star Wars.
Yes, I am excited to hear that there is going to be a new Indiana Jones.
But Charles Paris is right along side them to me.
You too have an opportunity to catch the latest Charles Paris Mystery: A Decent Interval on BBC 4 right now.